Mandatum Life has established a loan strategy team with the purpose of bringing loan investment operations more extensively within reach of customers.
Alexander Gallotti (34), MSc (Econ.), was appointed as head of the loan strategy team on 4 November. He will report to Lauri Vaittinen, Senior Vice President, Investment Solutions for Mandatum Life. Gallotti is currently Portfolio Manager for the corresponding area at Mandatum Life's parent company Sampo. Kimmo Salokoski (37), MSc (Econ.) has been appointed as Portfolio Manager for the team as of 2 December. He has previously worked at Danske Bank in London. The team's composition will be confirmed by the end of the year.
Sampo Group is a significant Nordic investor in high yield corporate and real estate loans. Mandatum Life is now bringing this loan investment competence more extensively within reach of customers and simultaneously strengthening this investment offering even further. The loan strategy team being established will work in collaboration with Sampo Group and it will be, from the very start, responsible for a significantly large investment portfolio by Nordic standards. The investment portfolio will consist mainly of corporate loans to European and Nordic companies owned by private equity funds.
"This is a continuation of the higher return target Private Debt investment programmes that have successfully been offered to Mandatum Life's institutional customers in Finland, Sweden and Denmark for five years now," says Lauri Vaittinen.
In practice, loan investments will be available as direct investments and as part of Mandatum Life's customer mandates, allocation and pension products.
"High yield investments are very common in the Finnish investment universe, but there have been few options for investing in extensive strategies also utilising Nordic opportunities. We also expect demand for direct and indirect syndicated loans to grow on the part of borrowers. We will provide more information on the work of our loan strategy team and future products as operations start up. The new team will nevertheless make our co-investment philosophy that we offer to our customers stronger and more concrete. Both our customers and Mandatum Life will benefit from closer intra-Group collaboration," points out Vaittinen.
"I am delighted with the new challenges and especially proud that this new strategy will allow us to offer, together with Sampo's other investment organisation, our customers access to the same investments, under the same terms and conditions, that we invest our Group's own assets in. This is a very rare concept and opportunity," says Gallotti.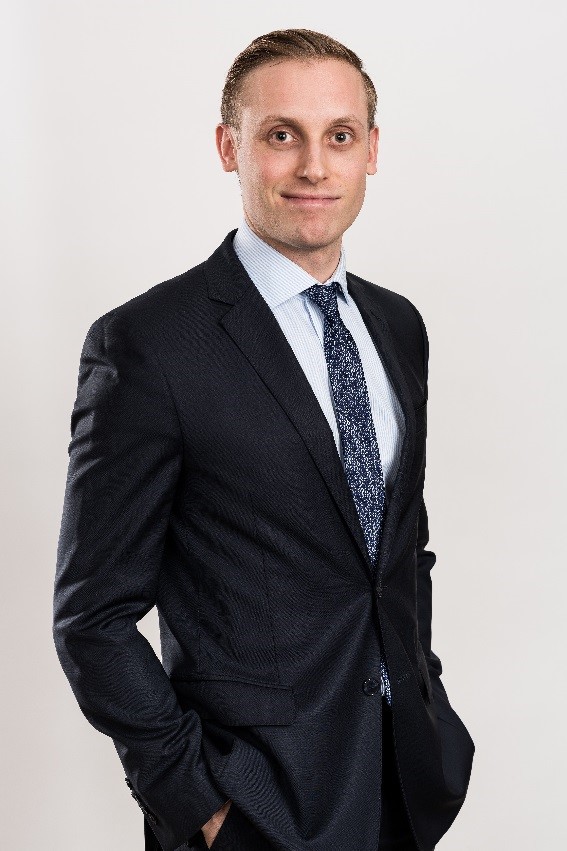 Alexander Gallotti

For more information, please contact:

Lauri Vaittinen, Senior Vice President, Investment Solutions, lauri.vaittinen@mandatumlife.fi, tel. +358 50 382 1674
Niina Riihelä, Vice President, Marketing and Communications: niina.riihela(a)mandatumlife.fi, tel. +358 40 728 1548